A second Follow Up Mission in Kazakhstan organized with a Member of the HR Committee
Published on 06 Jan 2020, 10:04 AM
Evaluation of the Implementation of the recommandations made by the UN Treaty Bodies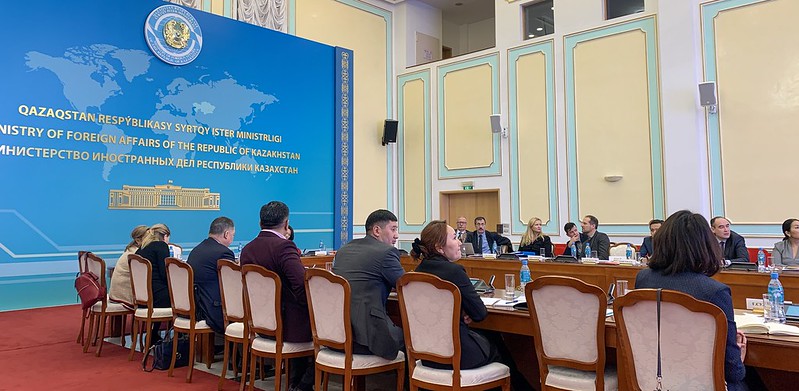 The Centre for Civil and Political Rights (CCPR-Centre) in partnership with the Kazakhstan International Bureau for Human Rights of Law, conducted a mission in Kazakhstan during 27 to 29 November 2019. The delegation met with various stakeholders with a view to ensuring that the Concluding Observations adopted by the HR Committee were understood by domestic authorities, and to engage in a dialogue on the implementation of Views adopted by the UN treaty bodies on Individual Communications.
The delegation of the mission was composed of Vasilka Sancin, Member of the HR Committee and Patrick Mutzenberg, Director of the CCPR-Centre. Efforts were also made to involve members of New Generation of Human Rights Defenders in all events, and a special meeting for the representatives of New Generation based in Nur-Sultan with Vasilka Sancin and Patrick Mutzenberg was held on the first day of the mission.
""The CAB "Dialogue Platform on Human Dimension" is a positive and effective example of open dialogue between civil society and authorities, and can serve as a model to be replicated in other countries" "