CCPR-Centre, IBAHRI and ICJ urge Kazakhstan to halt consideration of the Draft Law on Peaceful Assemblies, seek international guidance
Published on 07 Jan 2020, 06:54 PM
CCPR-Centre, IBAHRI and ICJ urge Kazakhstan to halt consideration of the Draft Law on Peaceful Assemblies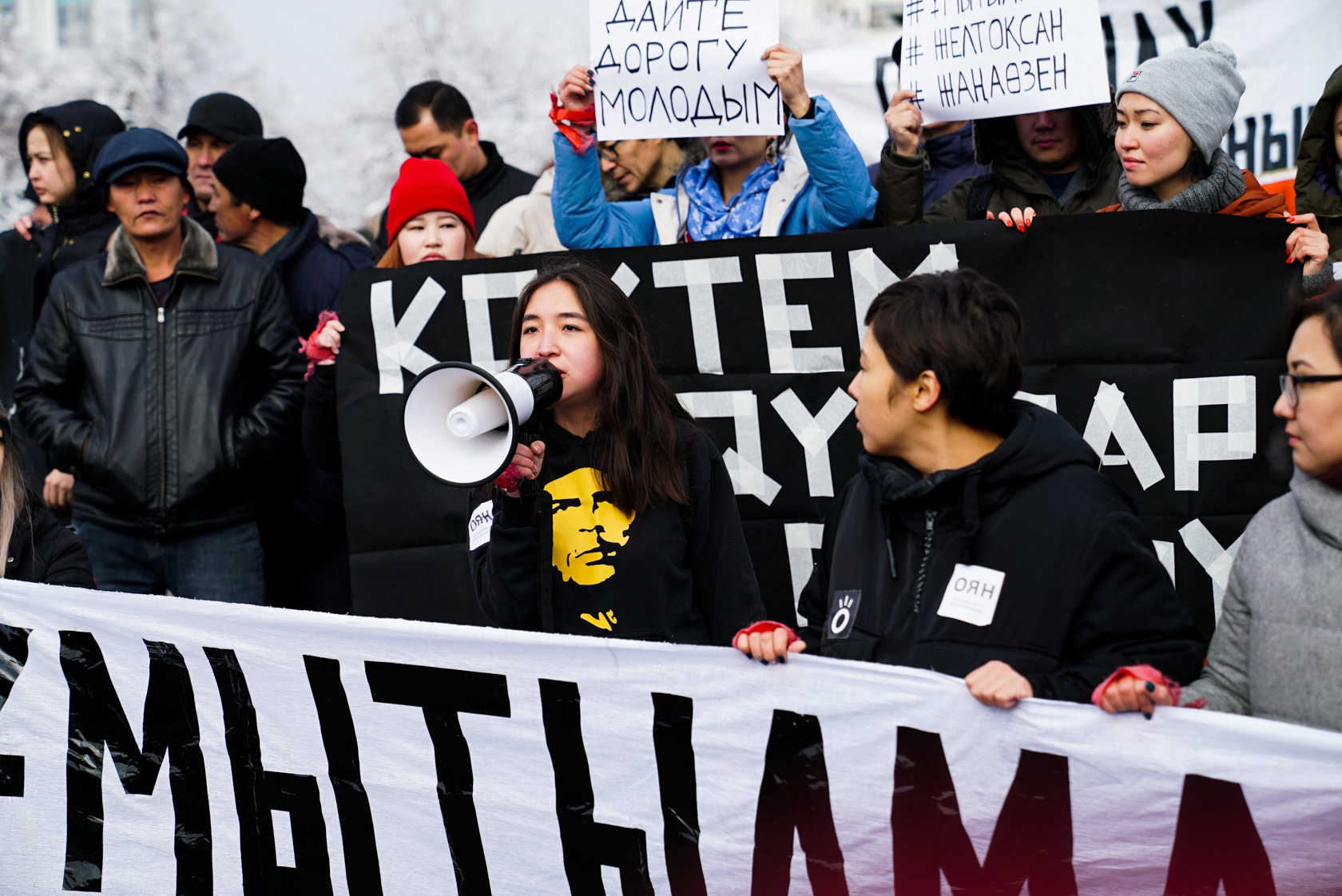 The International Bar Association's Human Rights Institute, the International Commission of Jurists and the Centre for Civil and Political Rights have urged Kazakh authorities to halt the current consideration of the Draft Law on Peaceful Assemblies. In the joint statement released today, they recommended the Senate and the President of the Republic of Kazakhstan "to seek "guidance from the OSCE/ODIHR Panel of Experts on Freedom of Assembly and Association, the Office of UN High Commissioner on Human Rights, and/or the Venice Commission" in revising the Draft Law with the view to bring it to compliance with Kazakhstan's legal obligations under international human rights law. The statement was drafted by professor Sarah H. Cleveland, former vice-chair of UN Human Rights Committee
The joint opinion states,
"[T]he proposed legislation includes of number of restrictions on freedom of assembly that are fundamentally contrary to Kazakhstan's human rights obligations, including (1) excessive notification and approval requirements; (2) excessive authority to ban an assembly; (3) a prohibition on spontaneous assemblies; (4) restriction of assemblies to specific locations; (5) preferential treatment for assemblies organized by the government; (6) a prohibition against foreigners, refugees, stateless persons from organising or participating in assemblies, (7) excessive obligations on organizers and participants; and (8) excessive sanctions for organizers and participants."
Additionally, given the context of the severely restricted possibilities of civic engagement during the COVID-19 pandemic, IBAHRI, ICJ, and CCPR-Centre state that
"The timing and process for adopting a law that so fundamentally impacts domestic compliance with core human rights obligations itself raises serious human rights concerns, given the limited ability of civil society organizations and the general public to participate in a robust public debate regarding the law during the quarantine."
The full text of the joint opinion is accessible here: https://ccprcentre.org/files/media/IBAHRI,_ICJ,_CCPR_Kazakhstan_Assembly_Law_Opinion_ENG1.pdf
International Bar Association's Human Rights Institute: Established in 1947, the International Bar Association (IBA) is the world's leading organisation of international legal practitioners, bar associations and law societies. The International Bar Association's Human Rights Institute, an autonomous and financially independent entity, works with the global legal community to promote and protect human rights and the independence of the legal profession worldwide. Seewww.ibanet.org.

International Commission of Jurists: Composed of 60 eminent judges and lawyers from all regions of the world, the International Commission of Jurists (ICJ) promotes and protects human rights through the Rule of Law, by using its unique legal expertise to develop and strengthen national and international justice systems. Established in 1952 and active on the five continents, the ICJ aims to ensure the progressive development and effective implementation of international human rights and international humanitarian law; secure the realization of civil, cultural, economic, political and social rights; safeguard the separation of powers; and guarantee the independence of the judiciary and legal profession. See www.icj.org.

Centre for Civil and Political Rights: The Centre is an independent, non-governmental organisation dedicated to contribute to the implementation of the ICCPR through support to the civil society and through connecting key actors engaged to implement the UN Human Rights Committee recommendations at the national level. See www. https://ccprcentre.org.
Sarah H. Cleveland - Louis Henkin Professor of Human and Constitutional Rights, Columbia University School of Law. Former Vice Chairand Member, UN Human Rights Committee (2015-18). Former Member, European Commission for Democracy through Law of the Council of Europe (Venice Commission) (2013-19). Commissioner, International Commission of Jurists and Council Member, International Bar Association Human Rights Institute.