Christof Heyns: saying goodbye to a great man and an excellent lawyer
Published on 29 Mar 2021, 04:17 PM
On 28 March 2021, human rights lawyer Professor Christof Heyns, passed away.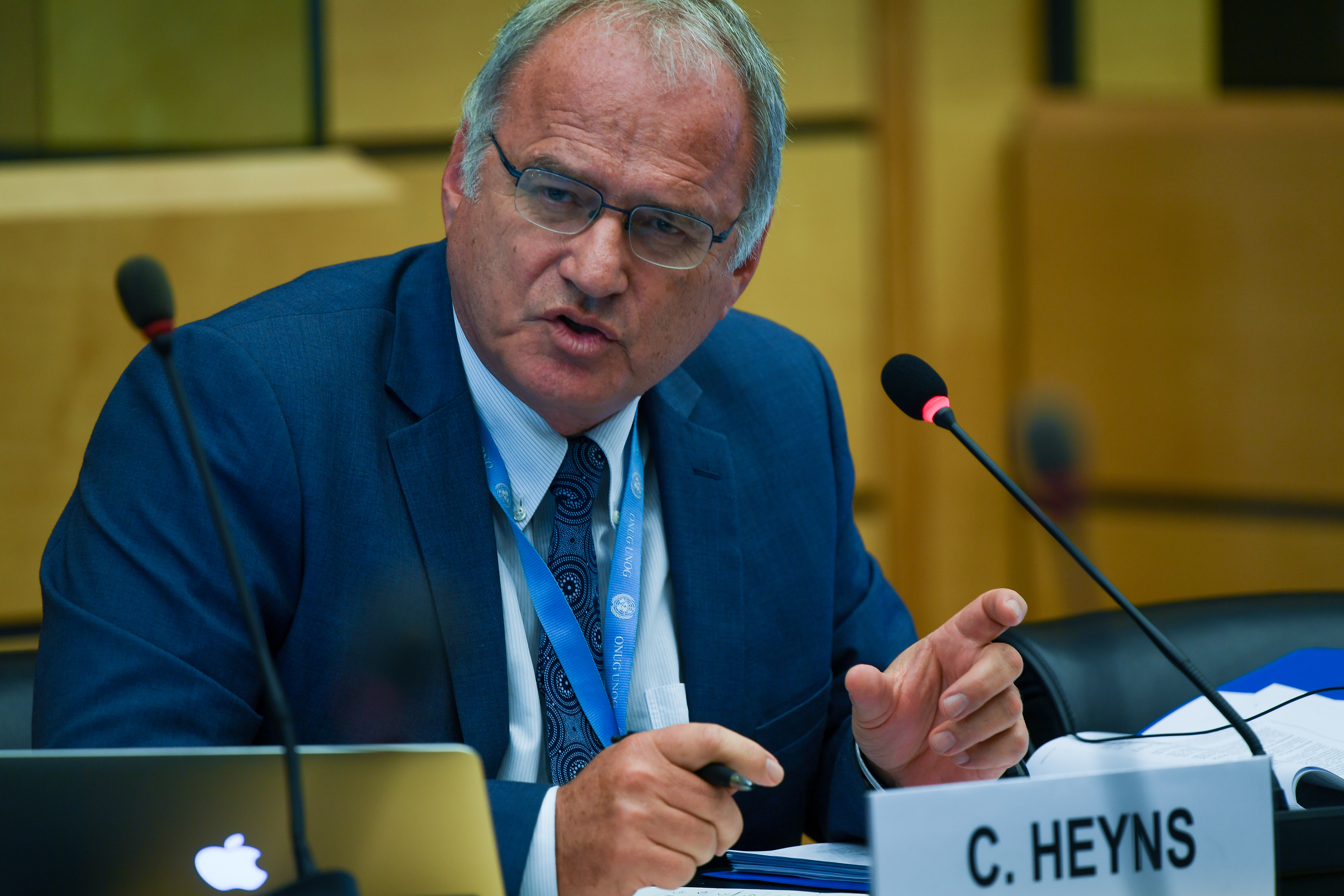 On 28 March 2021, human rights lawyer Professor Christof Heyns, passed away. Professor Heyns was an internationally esteemed legal professional, an expert on human rights and a close friend of the Centre for Civil and Political Rights (CCPR Centre) in Geneva. He will be deeply missed.
In his most recent role, Professor Heyns was the Director of the Institute for International and Comparative Law in Africa at the University of Pretoria. During his brilliant career, he had previously served as Director of the Centre for Human Rights in Pretoria as well as a Consultant to the UN Office of the High Commissioner of Human Rights, the African Union and the South Africa Human Rights Commission. One of the most recent projects Professor Heyns worked on was the drafting of General Comment 37 (2020) of the United Nations (UN) Human Rights Committee, which offers global guidance on peaceful assembly.
"Professor Heyns was not only an incredibly skilled human rights professional, with a true passion for his work, but also a strong supporter of civil society and a close friend of the Centre" said Patrick Mutzenberg, Director of the CCPR Centre.
Professor Heyns collaborated with the Centre on several occasions. Among others, he joined the Centre during a follow-up mission to Eswatini and participated in collaborative activities around CG 37. "He really believed civil society organisations could play a key role in the protection of Human Rights worldwide and worked intensively to support their work at national and international level", said Làzarie Eeckeloo, Human Rights Officer at the Centre.
"His passion, enthusiasm and knowledge will be truly missed" Mutzenberg continued. "We will make sure we uphold his legacy by continuing to strengthen the efforts of civil society organisations and human rights defenders worldwide."