Call for an urgent action on Myanmar: 47th session of the Human Rights Council
Published on 06 Jul 2021, 05:15 PM
The 47th session of the Human Rights Council opened on June 21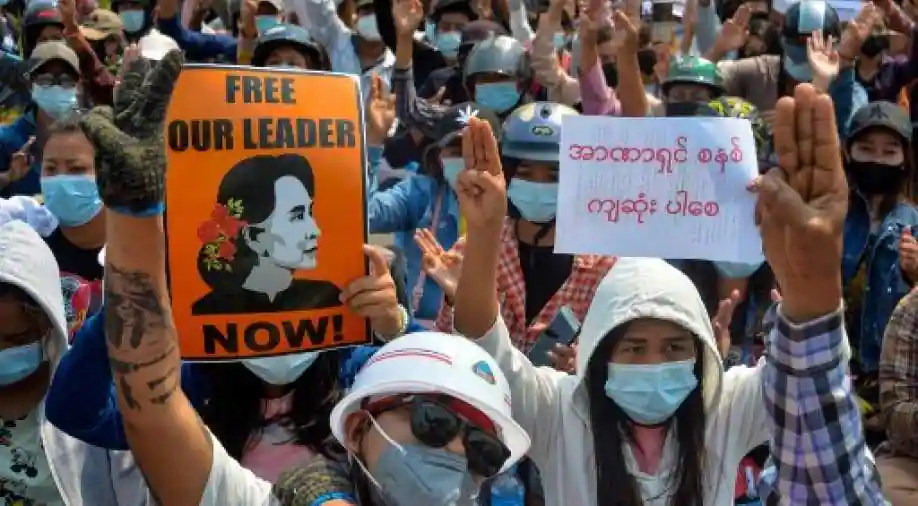 While some member States suggested to postpone them, the Council eventually decided to hold two crucial Interactive Dialogues (IDs) with the UN High Commissioner for Human Rights and the Special Rapporteur on Myanmar on 6 and 7 July respectively. The Centre strongly support this decision as the people in Myanmar are in urgent need of international intervention to save their lives and protect their rights against the military atrocity.
The Centre has been working in Myanmar since 2016 and has been carefully monitoring the situation in the country since the coup by the Myanmar military on 1st February 2021. Since then, the situation on the ground has been deteriorating day by day. Up to now, nearly 900 persons have been killed and thousands arbitrarily detained.
Alerted by a series of Tatmadaws' actions, including arbitrary and illegitimate amendments of laws, the Centre has submitted a written statement to the 47th session of the Council to call for effective, decisive and timely actions by UN bodies and the international community. In particular, the Centre calls for the UN General Assembly to duly recognise the legitimacy of the National Unity Government (NUG) of Myanmar to represent Myanmar in this juncture. Other required actions include an independent international investigation of the human rights violations committed by the Myanmar military since 1 February, a global arms embargo on Myanmar and the delivery of humanitarian assistance to those on the ground without channelling the military.
Read the Centre's written statement here
Watch the Centre's oral statement addressed to the High Commissioner on Myanmar here
Watch the the Centre's oral statement addressed to the Special Rapporteur on Myanmar here
For regular updates on the discussion on Myanmar at the Council's 47th session, please follow the Centre's Twitter account @CCPR_centre