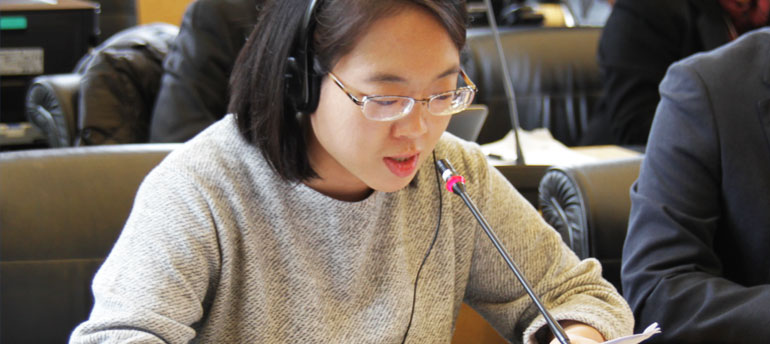 When the Human Rights Committee reviews a particular State, civil society can be present during the dialogue that takes place between the Committee and the State delegation in Geneva or in New York.
The Human Rights Committee allocates some time for the representatives of civil society of each State under review to brief formally the Committee in a close session ("formal NGO briefings"). The CCPR-Centre has been coordinating these formal NGO briefings ever since they exist.
In order to provide an additional space for civil society to engage with the Committee, the CCPR-Centre organises also informal coffee briefings for the civil society of each State under review.
Whenever civil society cannot be present at the session, CCPR-Centre organises video-links between the Committee and some NGO partners from the country under review.
Thanks to this engagement, the Human Rights Committee can be better informed of the human rights situation in the country and civil society can convey their concerns more directly to the Human Rights Committee.
The UN webcast live all public sessions of the UN Human Rights Committee on webtv.un.org. All the webcasts are archived, in order to facilitate later reference.