Preparing for the 3rd review of Viet Nam after 17 years
Published on 15 Nov 2018, 09:13 AM
Template for the civil society report for the review in reply to the List of Issues available.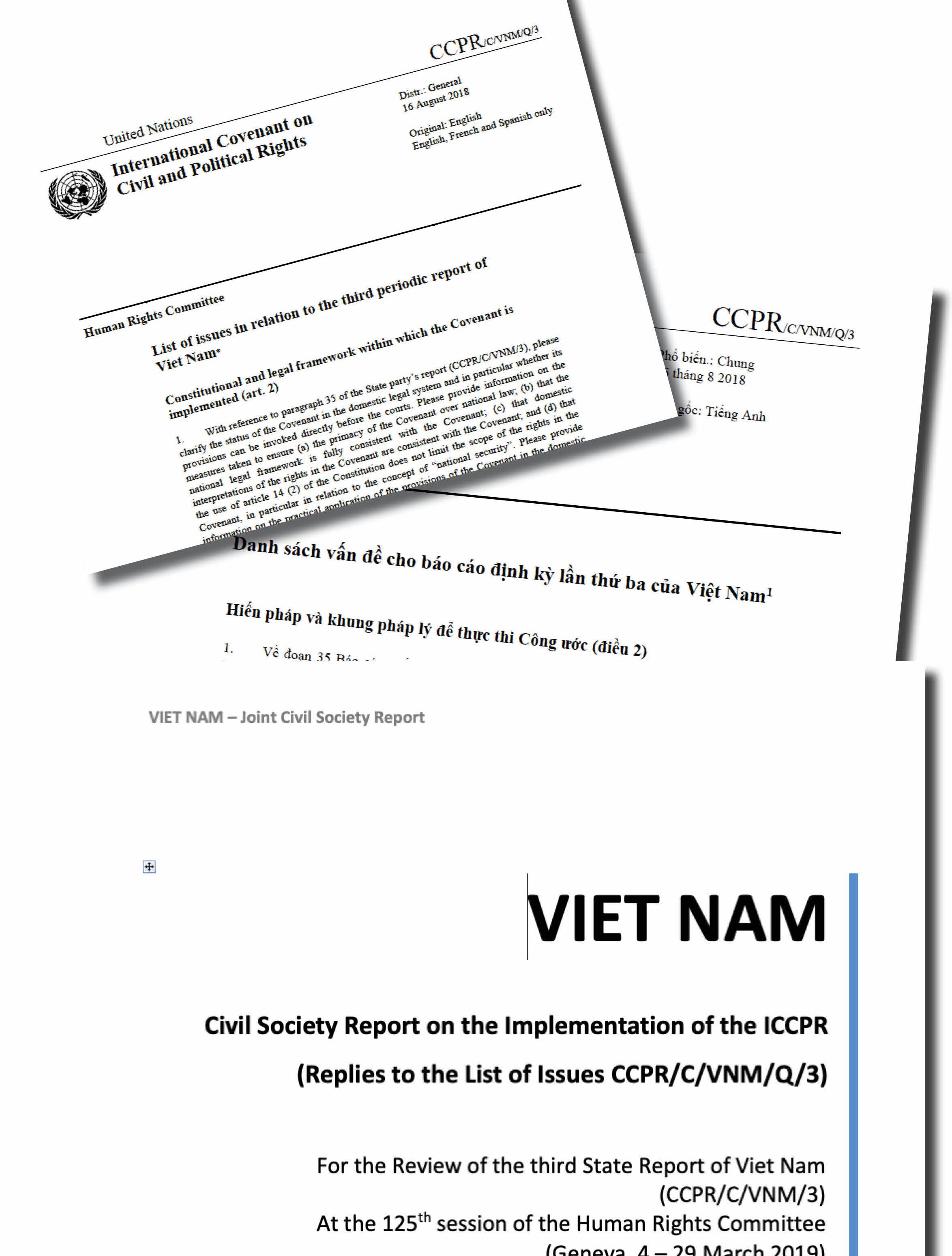 Viet Nam has submitted its 3rd State report to the HR Committee (CCPR/C/VNM/3) in December 2017, which was overdue since August 2004. Given the much awaited submission of this State report, information was also provided by several civil society organisations. Against this backdrop, the Committee has adopted its List of Issues (LOI, CCPR/C/VNM/Q/3) at the 123rd session in July 2018.
Viet Nam is requested to provide its reply to the questions raised in the LOI by the review scheduled at the Committee's 125th session in March 2019, which will be carried out in accordance with LOI. Civil society can also submit their reports for the review, which should also provide in-depth and targeted information to the issues and questions raised in the LOI. The deadline for such civil society reports is now set as 4 February 2019.
In the efforts for the better preparatoin for the scheduled review, informal translation of the LOI of the HR Committee to Viet Nam was produced by the civil society (see the link in the sidebar on the right side of this page). CCPR-Centre has also prepared a template for the civil society report in reply to LOI. For more details of the review as well as any possible assistance, please contact info@ccprcentre.org or refer to our guidelines for NGOs.