Socio-political crisis of Peru and excessive use of force during demonstrations at heart of dialogue with the Committee
Published on 20 Mar 2023, 08:00 PM
Human Rights Committee reviewed Peru on March 3, 6, and 7, 2023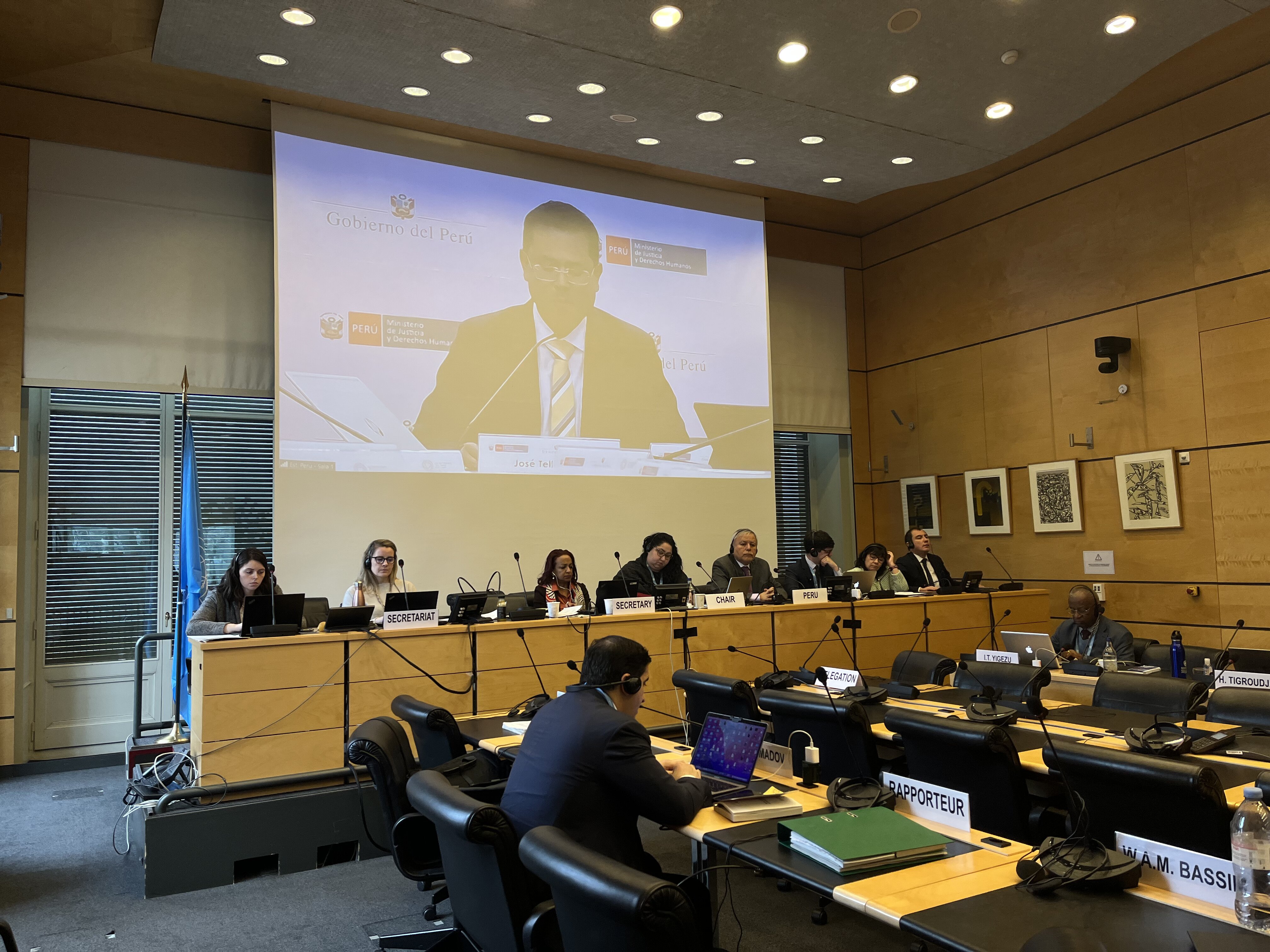 On 3, 6, and 7 March 2023, the Human Rights Committee reviewed the sixth periodic report of Peru with the State delegation. The dialogue had three parts and took place in a hybrid form, with part of the delegation in Geneva and another part in Lima.
The delegation was headed by the Minister of Justice and Human Rights, José Tello. He mentioned the political crisis the country is going through since the destitution of President Pedro Castillo on 7 December 2022, and he recognized the socioeconomic vulnerability of the families of those deceased and wounded during the protests.
During the dialogue, the most salient topics were the criminal process against Pedro Castillo, the excessive use of armed force during demonstrations, and the serious human rights violations of the recent past.