Kenya: more efforts needed to ensure full implementation of key Committee's recommendations before March 2023 deadline
Published on 12 Mar 2022, 01:00 PM
In February 2022, the Centre organized a mission to Nairobi to follow-up on the implementation of key priority recommendations on violence against women, forced evictions and participation in public affairs.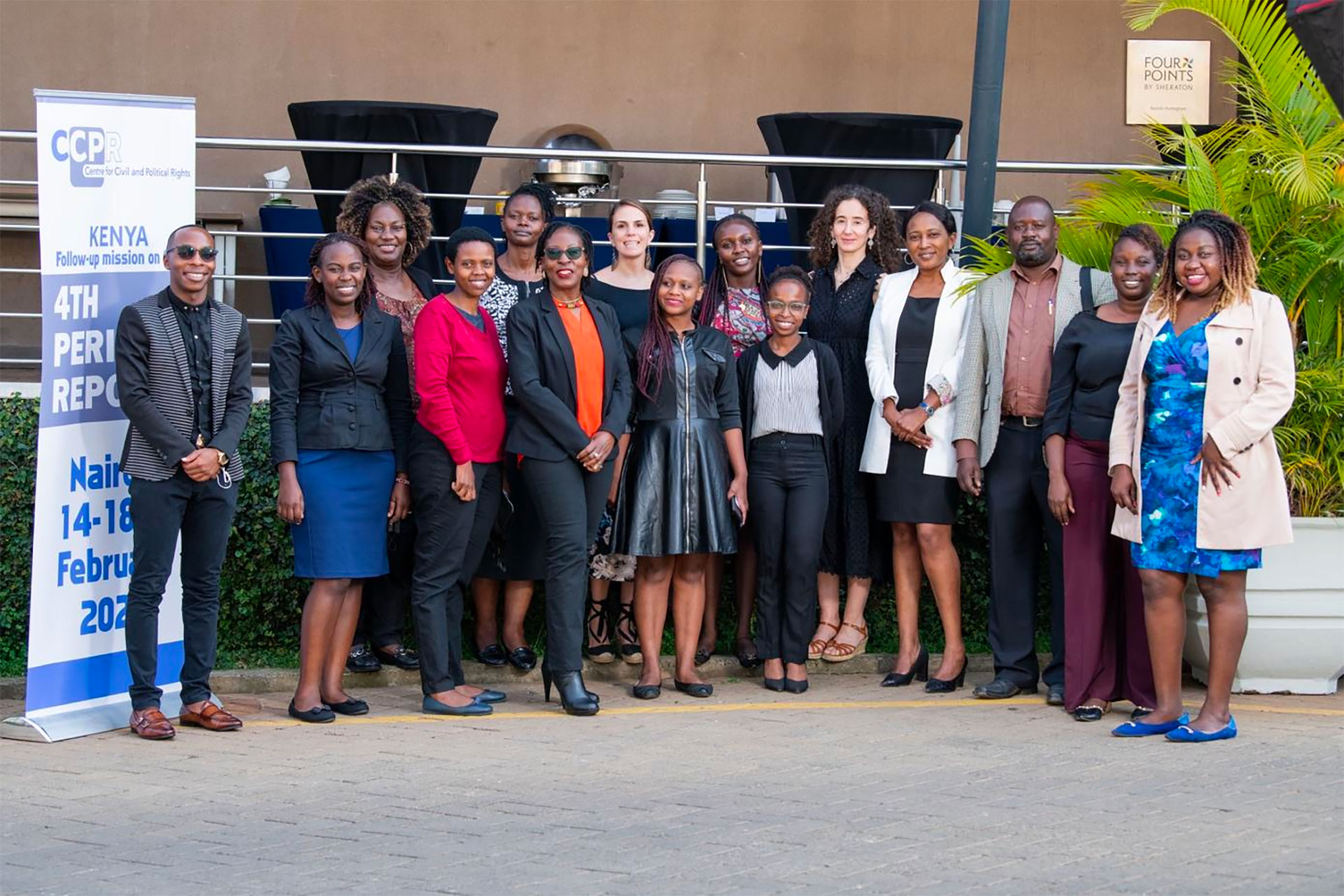 Last month, UN Human Rights Committee Prof. Hélène Tigroudja and CCPR-Centre's Paola Barioli were in Nairobi, Kenya. The purpose of the visit was to follow-up on the Concluding Observations adopted by the Human Rights Committee following its review of Kenya Fourth Periodic Report in March 2021. The mission focused on the three priority recommendations that were selected for follow-up before the Committee by March 2023:
Violence against women;
Forced evictions, and
Participation in public affairs.
Over a week, the delegation engaged with a variety of key stakeholders from different backgrounds to assess the status of the implementation of the Committee's recommendations and to explore future common actions to improve and accelerate implementation of the priority recommendations. The visit included meetings with civil society representatives, government officials, members of parliament, UN agencies as well as diplomatic missions.