Ethiopia prepares for the upcoming Human Rights Committee review in October
Published on 30 Sep 2022, 02:48 PM
The second Human Rights Committee review of Ethiopia will take place in October 2022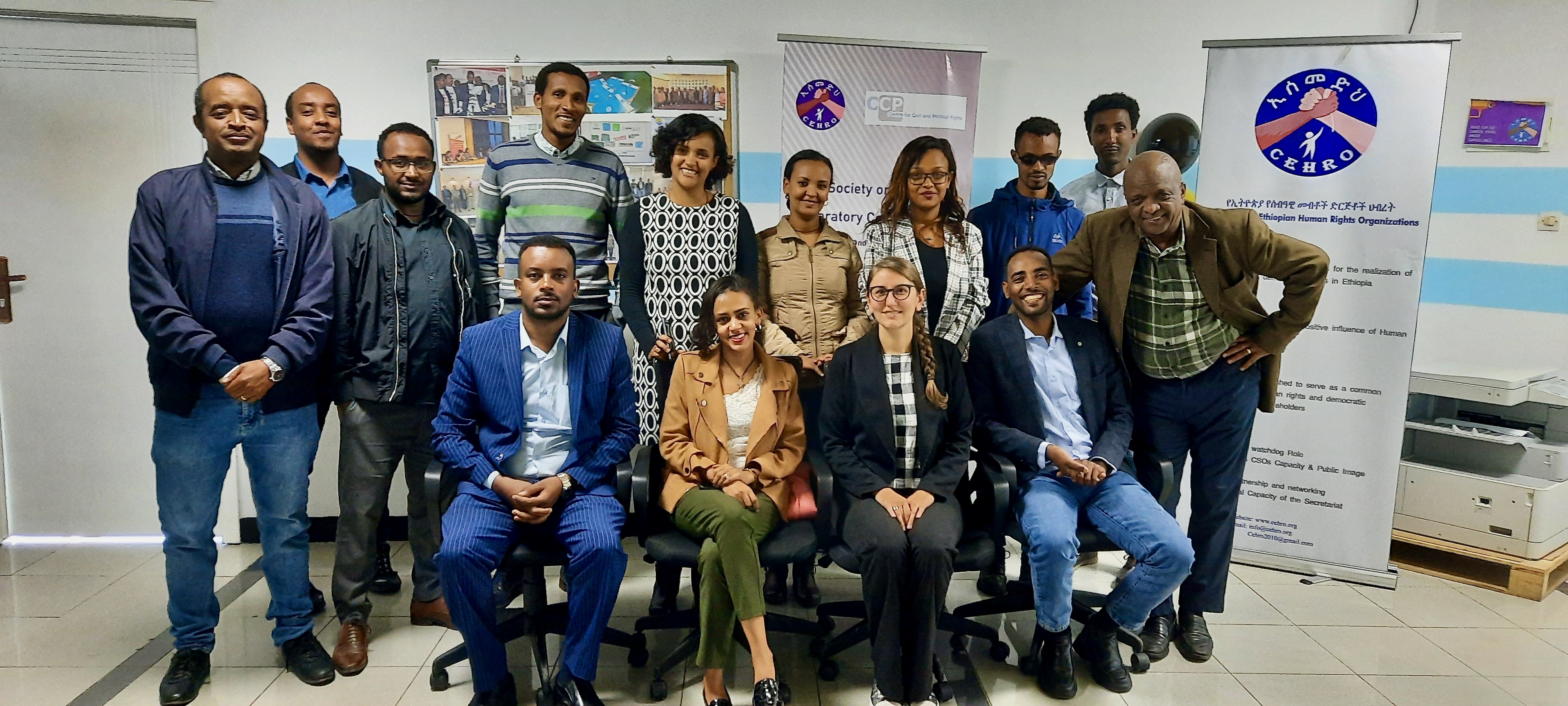 On 7, 8, and 9 of September 2022, the Centre conducted a visit to Ethiopia in view of the Human Rights Committee review on its 136th session. The Centre carried out a preparatory mission to inform civil society, to coordinate their engagement and to support the drafting of reports.
In preparation of that visit, the Centre organized a series of two online information sessions about the UN Human Rights Committee and the upcoming review of Ethiopia. These sessions were specifically targeted to civil society working on a range of issues related to civil and political rights.
After these sessions, the coalition worked on the preparation of the report remotely. Làzarie Eeckeloo, Human Rights Officer at the Centre, then traveled to Addis Ababa to continue the collaboration. The aim of the workshop was to finalize the draft of the report and to coordinate the priorities for the advocacy strategy in Geneva.
Ethiopia is confronted with many challenges regarding the protection of human rights: there are ongoing conflicts and tensions between communities, resulting in a high number of internally displaced persons (IDPs), civic space is shrinking, there are high numbers of violence and discrimination against women, and these are only a few examples.