CCPR Centre's Annual Report 2022
Published on 01 Jul 2023, 11:53 AM
Building partnerships, inclusiveness and scaling digital access for the universal promotion of civil and political rights.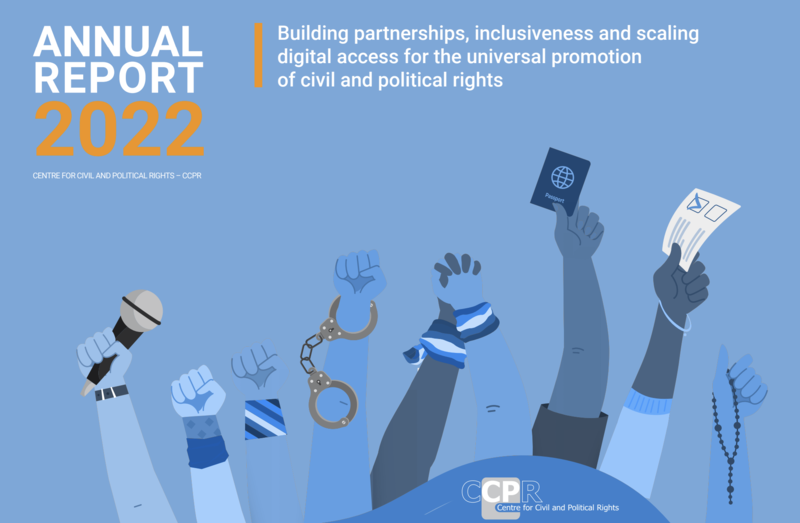 It is our privilege to share the Centre for Civil and Political Rights Annual Report 2022, which outlines our actions and achievements from January to December 2022.
Following two years of pandemic-related restrictions impacting the UN Human Rights Committee and limited online participation by Civil Society Organizations, 2022 will be remembered by many as the year that in-person engagement returned to a 'NEW NORMAL'.
The Centre was pleased that from February 2022 we were able to attend Committee sessions IN-PERSON in Geneva, significantly improving our ability to interface with Committee members. Civil society representatives were also able to attend in-person from June 2022 onwards. The lifting of travel restrictions also meant that the Centre was able to resume its in-country missions in 2022.
"One of the Centre's main strengths, is that it really brings the ICCPR provisions down to the reality in the field, linking them to the real struggle of people around the world. For this, the mission of the Centre is essential, unique and irrepleacable"