Human Rights Committee calls on Botswana to abolish death penalty
Published on 10 Nov 2021, 12:16 PM
The Human Rights Committee – 133rd Session – October 2021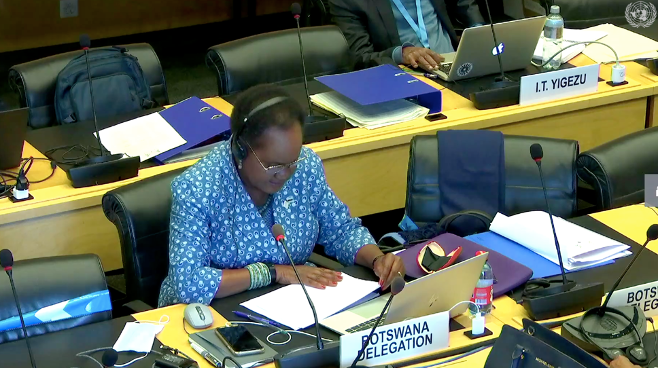 Botswana was reviewed on its implementation of the ICCPR by the Human Rights Committee on the 19th and 20th of October 2021. A numerous delegation of Botswana presented its position to the Committee in person and the Committee members praised the composition of the delegation for its diverse gender representation.
The head of the Delegation opened the session reaffirming Botswana's commitment to uphold the standards set by the ICCPR and by further stating the most important milestones Botswana has achieved in the recent years. Some of them include the accession to the Convention on the Rights of Persons with Disabilities, adoption of the poverty reduction policy, revision of the water-related legislation, assurance of non-discrimination based on sexual orientation in the 2010 Employment Amendment Act, the 2020 National Social Protection framework and many more.
Botswana also recognized that the Covid-19 pandemic had an impact on the realization of the human rights, yet had maintained that it had derogated from some rights in the ICCPR and has refrained from restricting any rights disproportionately.