Tunisia prepares for the first Human Rights Committee review since the revolution
Published on 10 Feb 2020, 04:36 PM
A first and crucial review after the 2011 revolution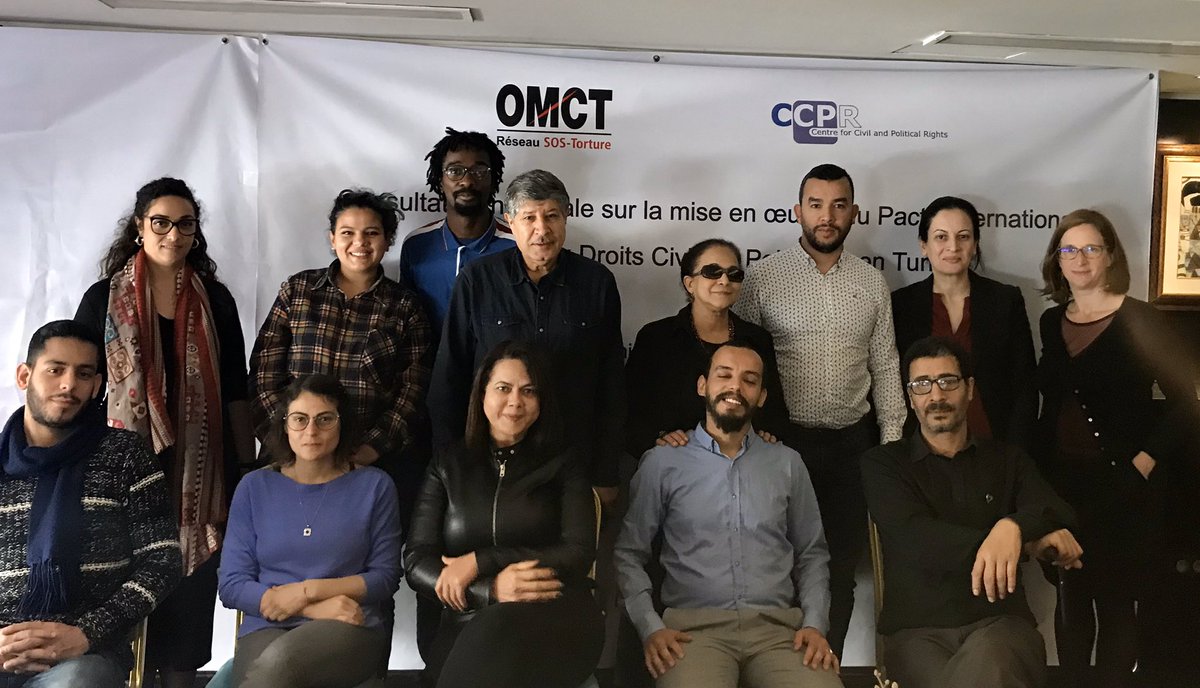 The Centre organised two activities for the Tunisian civil society in the beginning of 2020, both targeting civil society and both as a preparation for the review by the Human Rights Committee, scheduled for March 2020.
On 4 and 5 February 2020, the Centre organised a consultation for civil society, together with OMCT. The following organisations were represented during the training: Terre des Hommes, Carter Center, Tunisian Coalition Against the Death Penalty (CTCPM), the association of democratic women (ATFD), GoAct, Damj, Terre d'asile, Avocats sans frontières, MRA Women and the association for the defense of individual liberties (ADLI).
The training introduced the various Treaty Bodies, and in particular the Human Rights Committee. The Centre primarily focused on the State reviews and the role of civil society in that process, and the consultation's aim was to coordinate the different submissions to the Human Rights Committee.
"Women face several obstacles when taking part in elections: campaign meetings usually take place in the evening, in places that are not considered appropriate for women. They also face severe backlash when on TV: they are judged on their appearance rather than on their political views. "