Simple Q&A on the HR Committee's General Comment No. 37 on the right of peaceful assembly
Published on 08 Apr 2021, 05:00 PM
24 simple questions to understand the General Comment and the right of peaceful assembly as protected by the ICCPR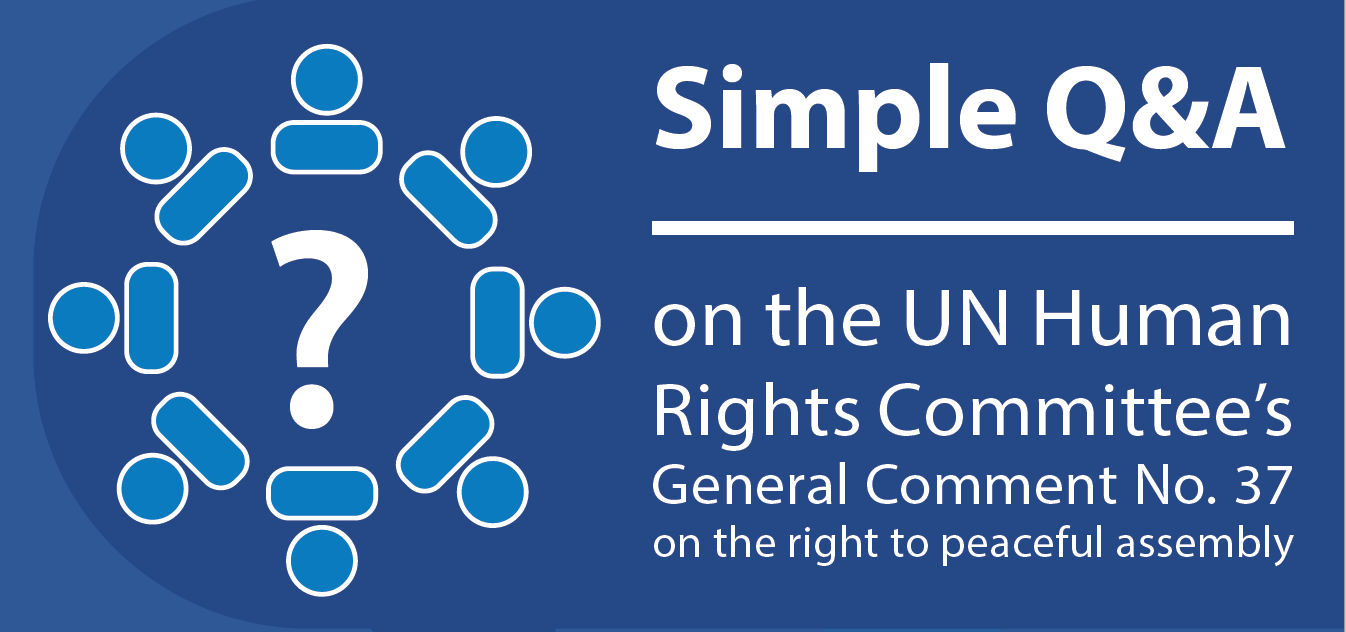 What is the right of peaceful assembly? How it is protected by the international human rights laws? Who has the right? Can it be restricted? What is the obligation of the State to protect this right?
The General Comment of the Human Rights Committee is a guidance provided by the Committee to all State parties of the ICCPR in order to help them fulfil their obligation under the ICCPR and its Optional Protocols. It provides Committee's interpretation of specific provisions of the ICCPR, their scope and meaning, and elaborates related obligations of the State parties.
With our "Simple Q&A on the HR Committee's General Comment No. 37 on the right of peaceful assembly" published with support of the Embassy of Switzerland in Thailand, we provide you with answers to 24 questions to understand the right of peaceful assembly as protected by the ICCPR and related States' obligations.