Round table in Eswatini after follow-up evaluation by the Human Rights Committee
Published on 17 Aug 2021, 05:08 PM
Eswatini was reviewed by the Human Rights Committee for the first time in 2017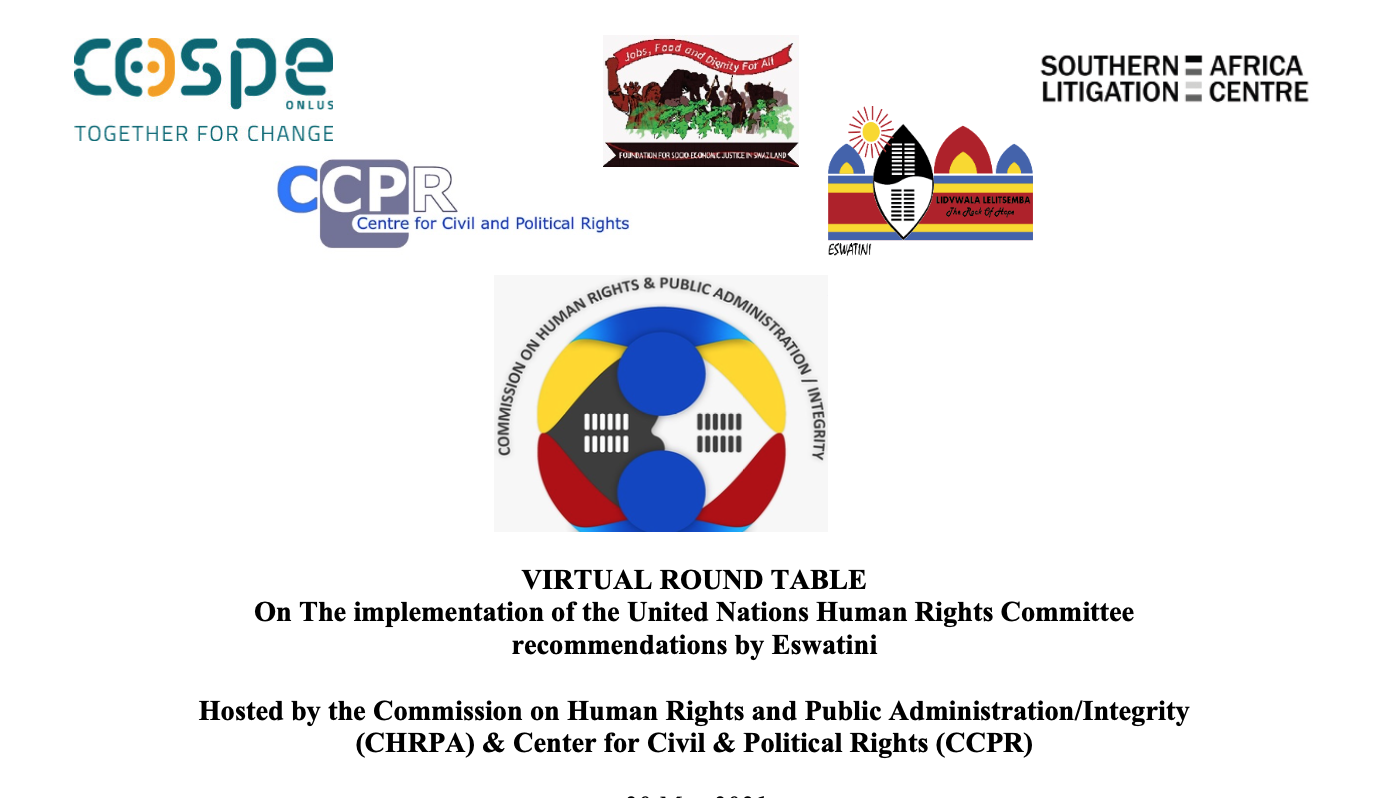 On 20 May 2021, the Centre organized a round table together with the Commission on Human Rights and Public Administration/Integrity (CHRPA). The meeting was organised to pursue the constructive engagement initiated in the context of the review of the First periodic report of Eswatini under the ICCPR during the 120th session of the Human Rights Committee in June 2017 in Geneva.
Eswatini ratified the ICCPR in 2004 and, and its implementation of the Covenant was reviewed by the Human Rights Committee for the first time in 2017. Three recommendations were selected for the follow-up procedure, and their implementation was evaluated by the Committee in October 2020. All recommendations received either a B or a C grade, which have the following meaning:
B: Reply/action partially satisfactory: The State party has taken steps towards the implementation of the recommendation, but additional information or action remains necessary.
C: Reply/action not satisfactory: A response has been received, but action taken or information provided by the State party is not relevant or does not implement the recommendation.
Read the full follow-up report here.