National dialogue on ICCPR issues in Belarus
Published on 08 Jun 2019, 10:18 AM
Follow-up mission with Human Rights Committee member in Minsk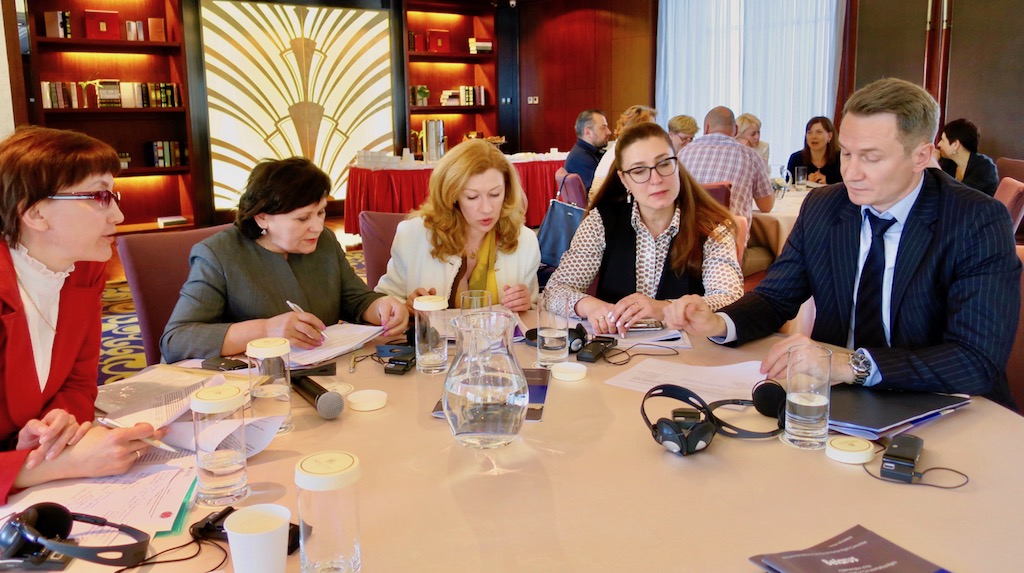 After twenty years of interruption in their cooperation with the UN Human Rights Committee, Belarus was reviewed under the ICCPR in October 2018. The Committee adopted 25 recommendations to be implemented by the State party, including three urgent issues, where the State is required to take concrete measures within two years (by November 2020), namely:
Implementation of the Views under the Optional Protocol and interim measures of protection
Death penalty
Freedom of peaceful assembly
Together with the Ministry of Foreing Affairs, the UN Office of the High Commissioner for Human Rights in Belarus and Human Rights House Foundation, we organised a national dialogue to discuss the practical implications for the implementation of the HR Committee's recommendations, with the participation of Human Rights Committee member Ilze Brands Kheris. The dialogue took place on 22 May 2019.
All of the key government departments were represented, with a notable exception being the Ministry of Interior. The composition of participants was roughly an equal number of government representatives and CSO representatives, including non-registered NGOs. This was seen as a positive sign, as in the past the government had been reluctant to engage with non-registered NGOs – or with CSOs at all.
Even though the most sensitive human rights issues in the country, such as the implementation of the Views under the Optional Protocol and the death penalty were not included in the dialogue, participants were able to discuss topics as non-discrimination, freedom of religion, freedom of expression, freedom of association and freedom of peaceful assembly.