First joint consultation on implementation of UN recommendations in Jamaica
Published on 11 Dec 2018, 11:16 AM
CCPR, ISHR and ILGA conducted a national consultation with Jamaican NGOs on implementation of UPR and HR Committee's recommendations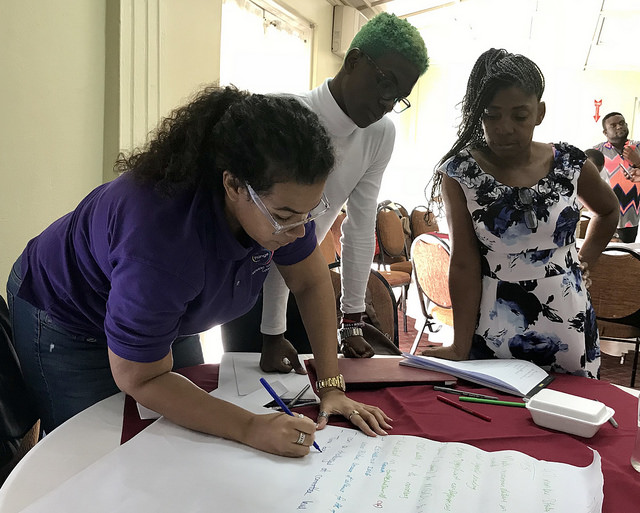 The International Service for Human Rights (ISHR), the Centre for Civil and Political Rights (CCPR) and the International Lesbian, Gay, Bisexual, Trans and Intersex Association (ILGA) – along with national partners JFlag and TransWave Jamaica – conducted a two-day consultation to develop strategies toward the national implementation of UN recommendations in Jamaica. The event took place on 27-28 November 2018 in Kingston.
Around 20 national human rights defenders from a range of organisations including WeChange, Children First and iFlex came together to examine existing UN recommendations in relation to women's rights, children's rights, HIV response, and the rights of lesbian, gay, bisexual and trans (LGBT) persons.
Joining the group were Adley Duncan, from the Office of the Director of Public Prosecutions of Jamaica, who offered valuable insight at the two-day training, and George Abualzulof, Senior Human Rights Advisor of the Office of the High Commissioner for Human Rights (OHCHR), who delivered a commentary on UN mechanisms to aid in promoting and protecting human rights.