CCPR Centre presented COVID Monitoring Guidelines
Published on 23 Nov 2021, 05:33 PM
CCPR-Centre delivered sessions at a human rights school in Kyrgyzstan and presented its COVID Monitoring Guidelines.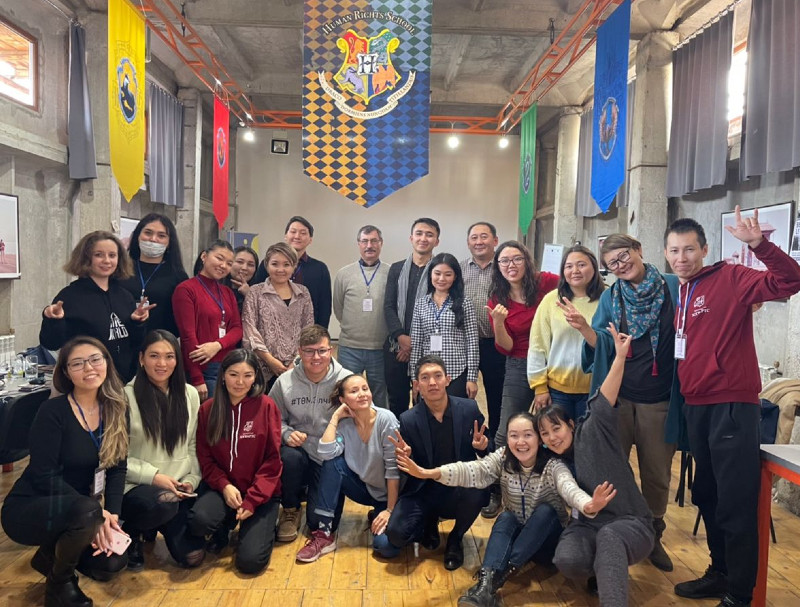 9-13 November 2021 in Kyrgyzstan, the CCPR-Centre delivered sessions within the Human Rights Hogwarts - a civil-society initiative aimed at building the capacity of young human rights defenders. The CCPR-Centre's Coordinator for Central Asia was invited to train on a number of sessions, including UN human rights mechanisms, history of human rights and freedom of speech. The Human Rights Hogwarts is a year-long project, implemented by NGO "Smart Zharan", which will consist of trainings on human rights concepts, monitoring skills, advocacy and campaigning. 15 selected human rights activists were exposed to the training sessions in November 2021.
Within the training, the CCPR-Centre's "Guidelines for stakeholders to monitor violations of the International Covenant on Civil and Political Rights (ICCPR) by States' measures taken in the context of COVID-19 pandemic" were presented to the participants during a dedicated session. The translation of the Guidelines to the Kyrgyz and Russian languages was presented as well. The translations are available online on the Centre's website.
The Centre is an independent, non-governmental organisation seeking to realise its vision through universal ratification and implementation of the International Covenant on Civil and Political Rights (ICCPR). For this purpose, the Centre closely works with three key players needed for a real change, namely, 1) civil society, 2) national authority and 3) UN Treaty Bodies in particular the Human Rights Committee (HR Committee), the monitoring body of the ICCPR.