Bolivia: An avalanche of legislation, but little information on its implementation
Published on 01 Oct 2013, 12:12 PM
Overview 109 session – Octobre 2013 on Bolivia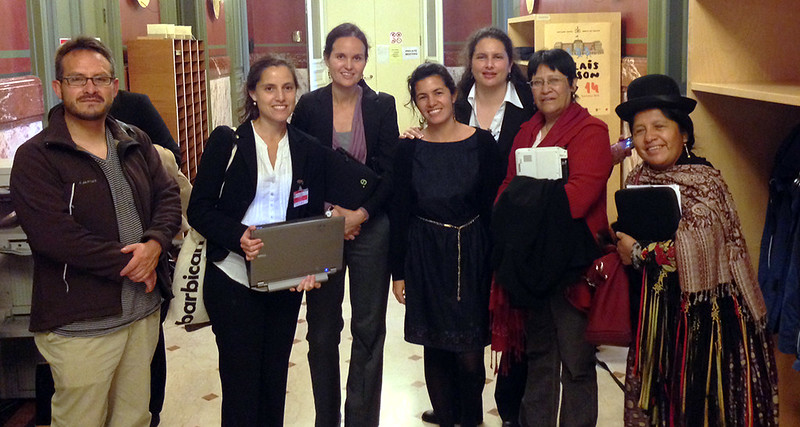 The Minister of Justice, head of the Bolivian delegation, presented a long list of the legislation adopted in the last few years with the objective of improving the human rights situation. Despite these efforts, the Committee members regretted the lack of information on the implementation of all these laws in practice.
Among the topics addressed in both the List of Issues and the dialogue between the Committee and the State delegation were human trafficking, reparation for victims of the former military regimes, access to safe and legal abortion, the participation of women in politics, the rights of indigenous peoples and the jurisdiction of indigenous customary courts.
A new concern which led to various questions related to the adoption of a law permitting the de-registration of Human Rights NGOs which work on issues other than those identified by the State as its development priorities.
The Concluding Observations selected for the follow-up procedure, under which the State should provide information on the implementation of the Committee's recommendations within one year, are: paragraph 12 on investigation and prosecution of human rights violations committed by the regimes in power between 1964-1982; paragraph 13 on the use of military criminal law, the definition and prohibition of torture under national law; and paragraph 14 on the investigation of incidents of racial violence.
The next periodic report should be submitted by 1 November 2018.
For more information, see the Alternative Report prepared by the Comunidad de Derechos Humanos with the support of the CCPR-Centre! The press release issued by the NGOs who attended the session is also available from the CCPR-Centre website.
The complete video of the review (in Spanish) is also available from: http://www.treatybodywebcast.org/hrctte-109-session-bolivia