NGOs call for enhanced predictability in State reviews and adequate funding for Treaty Bodies
Published on 24 Oct 2019, 09:33 AM
More than 30 NGOs submit a joint proposal to improve the UN Treaty Bodies reporting procedure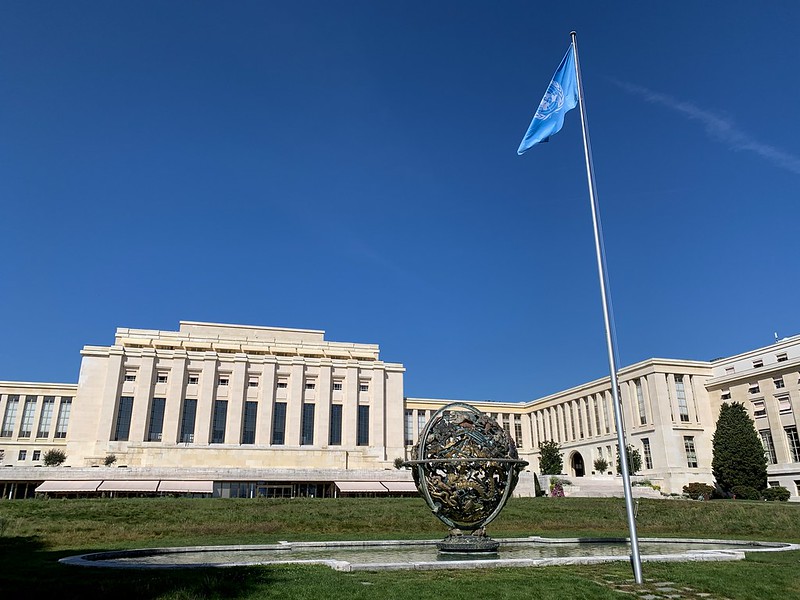 View of the Palais des Nations in Geneva where several sessions of the UN Treaty Bodies take place.
The CCPR-Centre, along with 30 NGOs worldwide, presented one joint proposal to enhance the scrutiny of States' human rights obligations by the United Nations Treaty Bodies (UNTBs), with the aim of ensuring a timely and universal reporting. This proposal is also available in French and Spanish.
This joint proposal marks the conclusion of a broad consultation process in which many CSOs, as well as academic organizations, participated throughout the year.
"This proposal ensures that all States Parties engage on regular basis. It will solve the issue of the non-reporting States which remains endemic for the time being."