Zambia's civil society preparing for its upcoming review by the Human Rights Committee
Published on 02 Nov 2021, 05:04 PM
Zambia will be reviewed by the Human Rights Committee in one of its upcoming sessions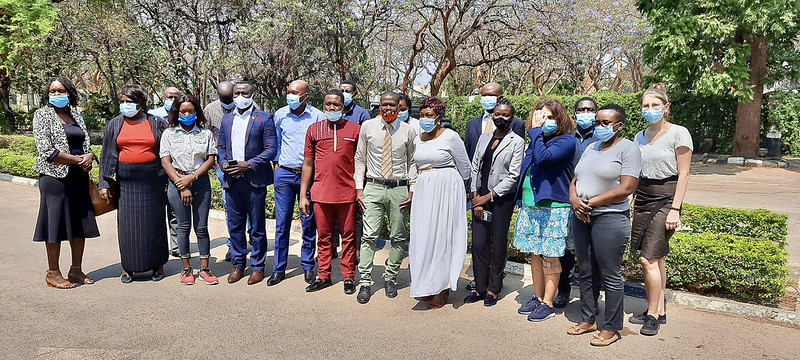 Zambia's implementation of the ICCPR will be examined by the Human Rights Committee in one of its upcoming sessions. The last review of Zambia took place in 2007, but a lot has changed in the meantime, including a global pandemic.
In this context, the Centre organized a workshop for civil society in order to prepare for the next review. Zambia Council for Social Development (ZCSD) was the Centre's main partner for this activity on the implementation of the ICCPR in Zambia. The consultation took place in Lusaka on 11 and 12 October 2021 in a hybrid format, with over 20 participants.
The following organisations were represented during the training: NGOCC, FODEP, ZCSD, AAAZ, ZAW, HICAC, Mast newspaper, Sishemo Foundation, ZNWL, SACBTA, the UN Regional Country Office and the Carter Center.