UPR in Eswatini and Zimbabwe : making sure LGBTI rights are taken on board
Published on 04 Nov 2021, 10:40 AM
Eswatini will undergo the UPR on 8 November 2021, and Zimbabwe in January 2022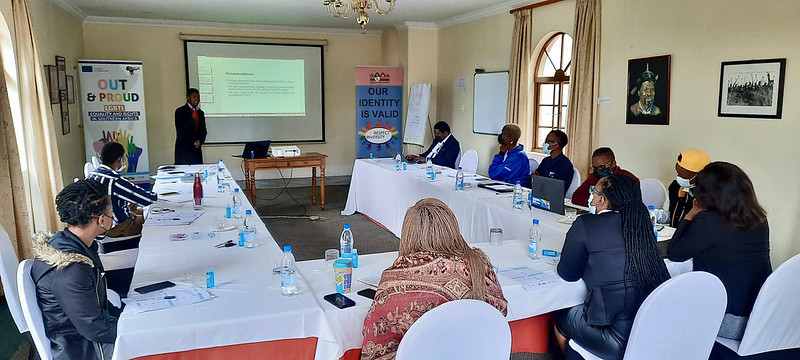 In the week of 4 October 2021, the Centre organized two activities in the framework of the Out&Proud project. Both Zimbabwe and Eswatini are scheduled to undergo the Universal Periodic Review (UPR) in the coming months, and the Centre supported LGBTI organisations in both countries with the development and execution of their advocacy strategy ahead of the review.
Both workshops brought together representatives from several LGBTI organisations within existing consortiums. This process began months ago, when the groups prepared their alternative report to the UPR, available here and here.
"Due to the disparity between the gender marker in official documents and their appearance, many transpersons in Zimbabwe are not registered for the upcoming elections. The same barrier goes for vaccinations."