How do UN Treaty Bodies address the issue of corruption? An update
Published on 26 Nov 2020, 11:13 AM
The Centre published an update of the research carried out in 2017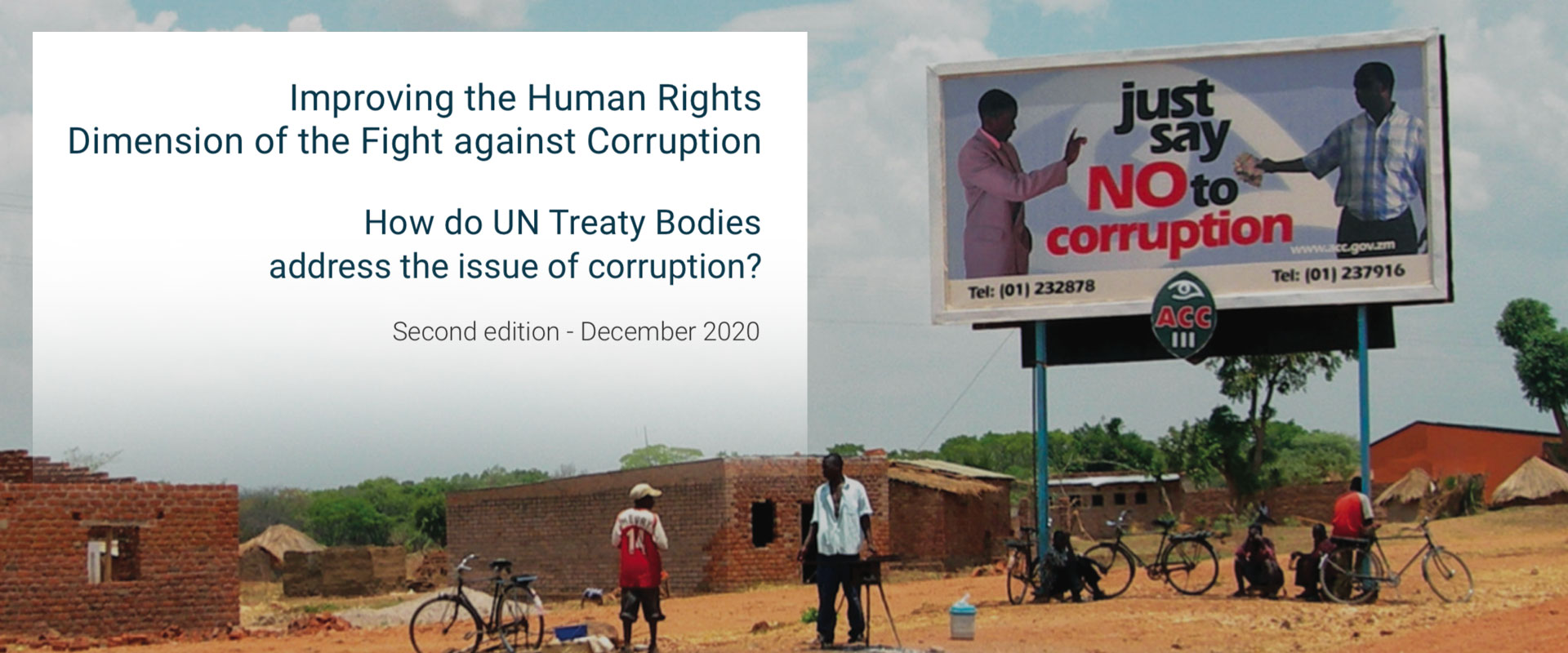 In 2018, the Centre published a research paper that looked into how the UN Treaty Bodies approached the issue of corruption between 2007 and 2017. One of the main conclusions of that paper, was that none of the Treaty Bodies approached corruption in a systematic manner: recommendations were formulated inconsistently, and concerns were expressed almost randomly.
There were great differences between the Treaty Bodies themselves, and most recommendations were vague and general.
However, we saw a change in 2018 and 2019, in particular in the work of the Human Rights Committee: corruption seemed to be mentioned more often in country reviews, and more comprehensively. That is why the Centre decided to update the research, adding to more years of data: 2018 and 2019.
"It was important for us to show that in almost all Treaty Bodies, the attention for corruption-related issues has seen a striking increase in 2018 and 2019. "