Human Rights Committee - 128th session - March 2020
Published on 06 Nov 2019, 03:46 PM
Central African Republic, Dominica, Portugal, Tunisia and Uzbekistan under review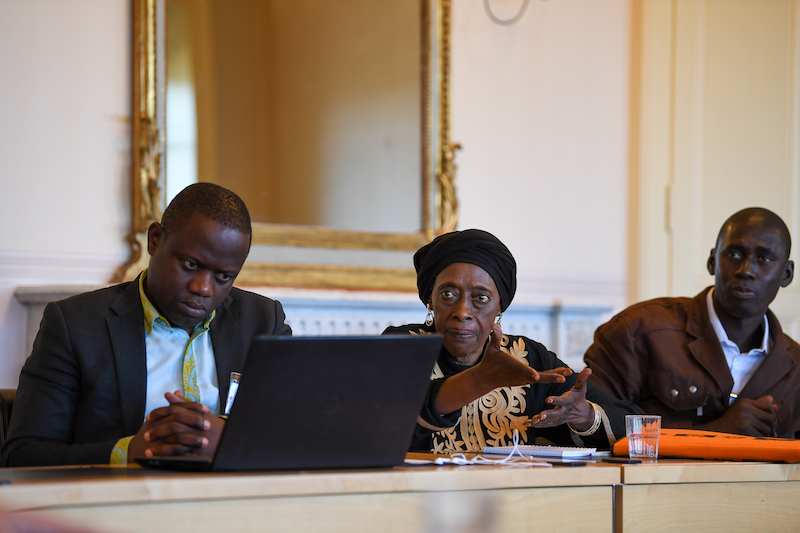 Three members from civil society of Senegal during an informal briefing during the 127th session of the Human Rights Committee
The Human Rights Committee is the body of independent experts that monitors implementation of the International Covenant on Civil and Political Rights by its State parties.
At its 128th session, the Human Rights Committee will review the State reports of Central African Republic, Dominica, Portugal, Tunisia and Uzbekistan.
The List of Issues Prior to Reporting of Burkina Faso, Montenegro, Somalia and the United Kingdom and the List of issues on Haiti, Kenya, Philippines and Sri Lanka will be adopted.
The 128th session of the Human Rights Committee will take place in Geneva, Palais Wilson, from 2 March to 27 March 2020.