Lithuania: The Committee commends Lithuania's progress regarding human rights but more needs to be done
Human Rights Committee's 123rd session - July 2018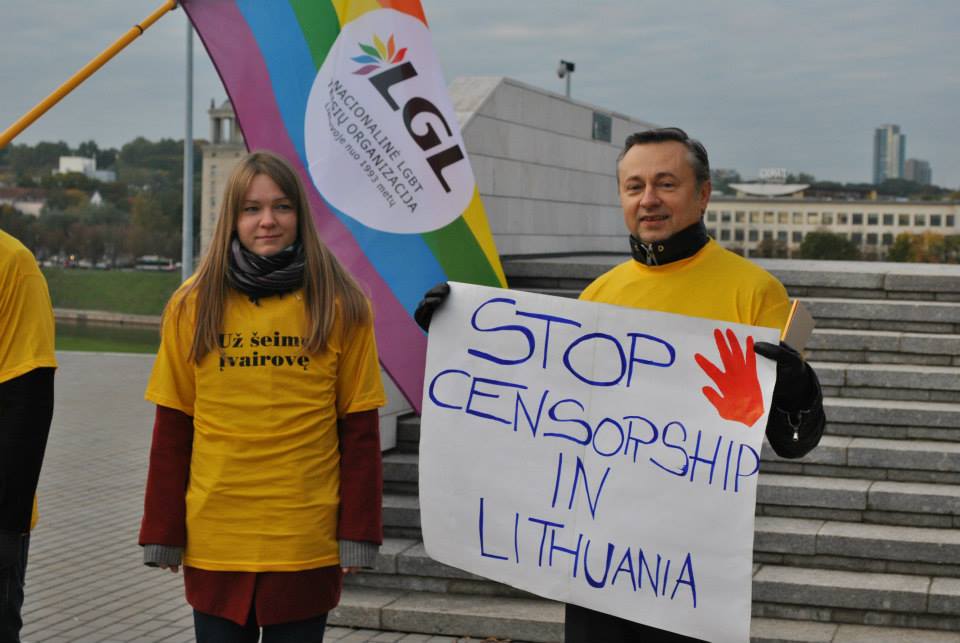 A protest against Lithuania's legislative restrictions on LGBTI content in the media . Photo credit: euobserver
The fourth periodic report of Lithuania was reviewed by the Human Rights Committee on the 10th and 11th of July 2018. The State was praised for its proactive implementation of recommendations issued during Lithuania's last review, in particular the establishment of a National Human Rights Institution which has been now accredited with A status. However, many important issues are still of concern for the Committee, such as: discrimination against LGBTI persons, discrimination based on gender, and the repression of Government critics.
The webcast is available here : part 1 & part 2
"Recommendations provided [during the third periodic review] have been extremely useful, as they help us assess our law and policy so that action can be taken for the future improvement of Lithuania. "