Liberia: Concerns over accountability of war crimes and other human rights violations
Human Rights Committee's 123rd session - July 2018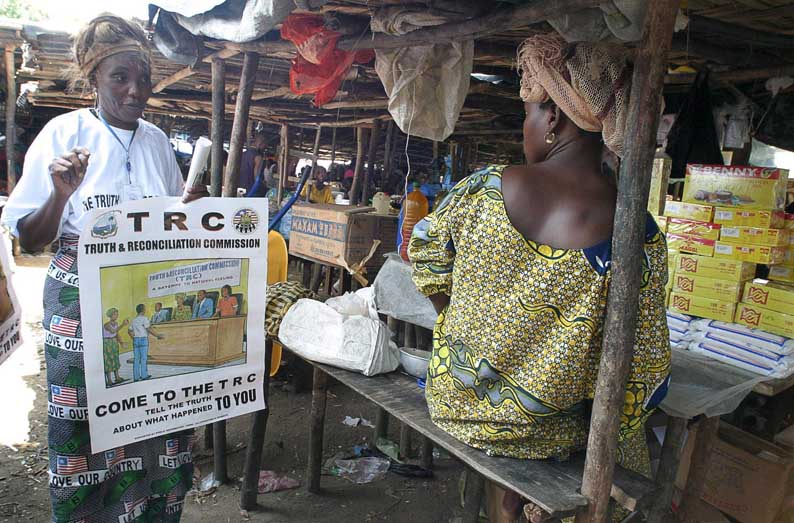 A worker for The Women in Peacebuilding Network informs a market vendor about the Truth and Reconciliation Commission Photo credit: www.ozy.com
The fourth periodic report of Liberia was reviewed by the Human Rights Committee on the 9th and 10th of March 2017. Some of the major issues identified by the Committee include the impunity of past human rights violations and the prevalence of harmful traditional practices against women. The Committee duly noted that Liberia is undergoing a period of transition with the election, 6 months ago, of a new President.
The webcast is available here : part 1 & part 2
"We as a government and as a people recognize that there are several challenges[...]in honoring our international treaties obligations."